Have you ever heard of Azawakh, Lagotto Romagnolo, Otterhound dog breeds? Here is the list of world rarest dog breeds you never knew existed or which you've never heard of or seen. Check out the dogs that are rarest in the world and unusual you will ever see.
Some dog breeds are more popular than others and some restricted to their country of origin. Plenty of reasons to consider them as rare, varying from not suitable to live in other climate, unsuitable for indoor living, weird and wild nature etc.
From strange to weird breeds and some top the list in cuteness, these are the World's top rarest breeds.
Tibetan Mastiff
The Tibetan mastiff is a giant dog breed with massive personality. The dog is used to guard property and farm. It was used to protect villages due to its size and fierce bark that makes it very territorial and difficult to own if you are living in active neighborhood. Honestly speaking, they are too much for a dog lover and not suitable for faint heart.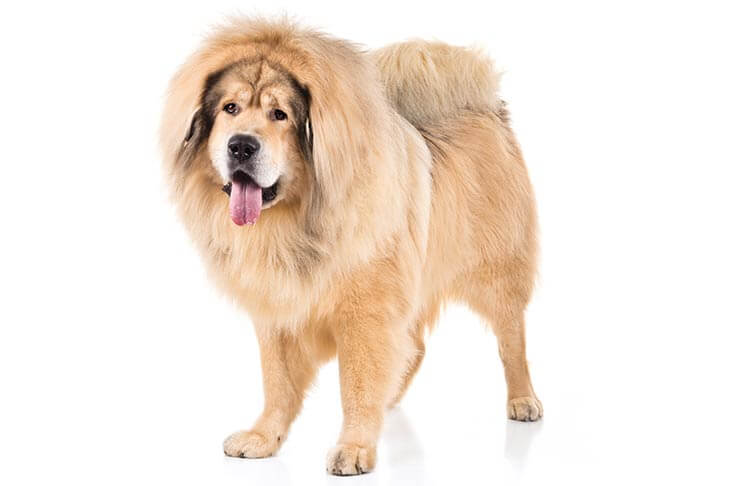 This mammoth creature has impressive double coat and beautiful tail which will surely stop people to have a glance at this dog. It stands at a height of 66–76 cm and weighs around 45–73 kg. The lifespan of the dog is 12 – 15 years. It is not hypoallergenic and it sheds averagely. The average price of Tibetan Mastiff is $2000 – $4000.
The dog is gentle and nice until someone doesn't provoke it. Disrespect the dog once and you will never forget the life lesson which the dog might teach you. It will not stop itself from snapping at you if you handle it roughly.
The dog does form strong bond with its family members but it will not obey you especially in the situation where he thinks is right. The dog is not demanding when it comes to exercise. A walk in the evening is enough to keep it happy and healthy.
Tibetan Mastiff is gaining popularity as a status symbol despite its rarity. A Tibetan Mastiff has been sold for $ 1.9 million in China that makes it the most expensive dog ever sold.
Swedish Vallhund
Swedish Vallhund is a versatile dog that was bred to work on farms. True to its heritage, this breed working desire is deeply embeddedin its personality. It is so rare because it almost went extinct in 1940's due to neglect and no recognition. With only four puppies left, it was saved by two breeders and Swedish authorities recognized it in 1943.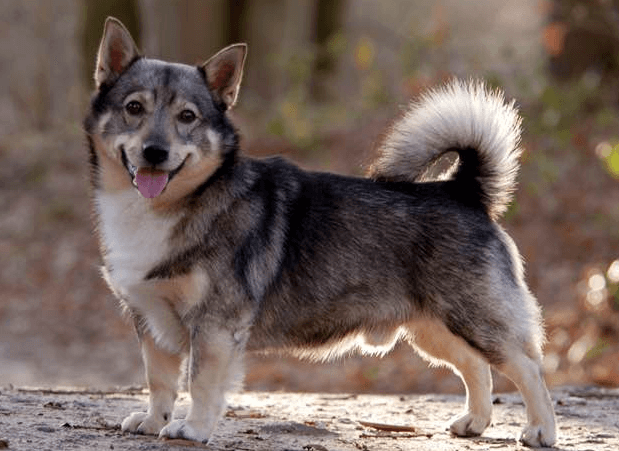 The lifespan of the dog is 12-14 years. The dog is 32–34 cm in height and has muscular yet athletic body. It has a medium length short coat which is easy to groom but needs regular brushing. It cost around $1500 – $2500.
A day without work or physical workout is a dull day for this dog. The dog is resilient and hardy but might suffer from heredity disease retinopathy which can affect its eyes. The dog is not hypoallergenic and sheds averagely.
His incredible energy makes it unsuitable for owners who cannot commit to its exercise needs. The dog has a friendly dispositionand is sweet tempered with everyone.
Bedlington Terrier
Bedlington Terrier breed act as traffic stopper. It has a lamb like lookthat attracts everyone to look at it. The name of the breed has been kept after mining town of Bedlington. It is 41–44 cm tall and weighs around 7.7–10 kg. The lifespan of the dog is 12 – 14 years. The average price of this dog is $1500.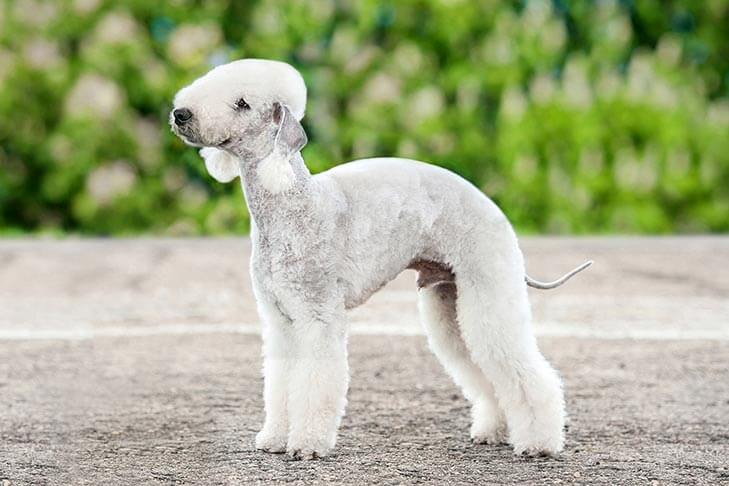 The dog is blessed with keen sense of smell and will go to any extent to pursue hunting. The breed is aggressive towards small animals but makes fine partner to dogs of its size. It is inquisitive and lover of attention. If socialized well, the dog will be acceptable of strangers.
Apart from hunting, it also excels in pointing, retrieving and tracking activities. The breed's coat is blend of harsh and soft hair which has the tendency to curl on head and face regions. The dog is hypoallergenic and doesn't shed.
Finnish Spitz
Finnish Spitz breed is the national breed of Finlandwhich has been used for small and big hunting games. At first look, the dog will look like fox. It has pointed muzzle and square body proportions similar to fox. It is double coated, soft and dense undercoat with 2 inches long guard hair. Its coat is glossy and sheds above average, making the breed non hypoallergenic.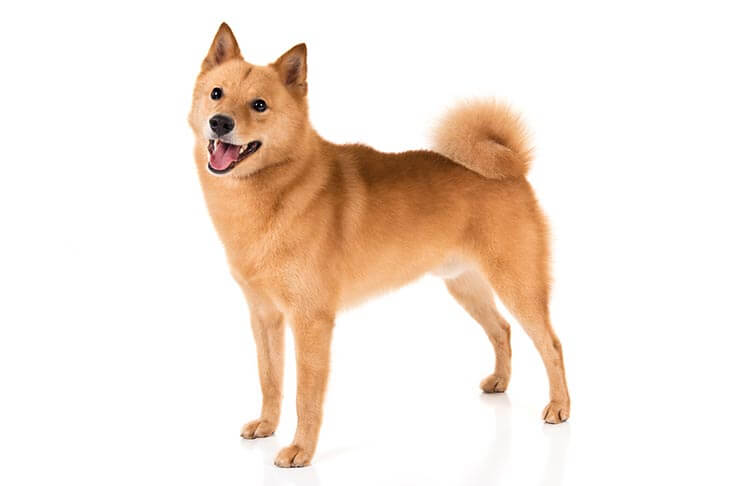 The height of the dog is 44–50 cm and it weighs around 12–13 kg. The lifespan of the dog is 12 – 14 years. The average price of Finnish Spitz is $500 – $700.
The dog is talkative and will keep you aware of the surrounding. This breed is suitable for active families. It gets along with children pretty well and is known to be playful and cheerful around them. Being an independent and stubborn minded, the dog can be challenging to train. Finnish Spitz is also slow to mature.
Otterhound
Otterhound breed is a scent hound that needs plenty of exercise and opportunity to run and romp. It is scruffy-looking breed which has6 inches long coarse topcoat and wooly undercoat. It is 27 inches tall and weight is around 115 pounds. The lifespan of the dog is 10 – 13 years. Otterhound cost between $1500 – $2500.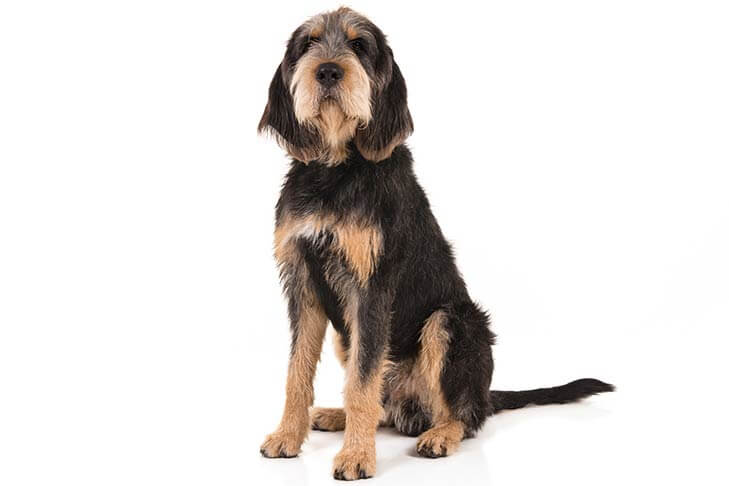 The dog is not hypoallergenic and sheds moderately. It is bestowed with keen sense of smell and endurance which makes it a tenacious hunter. This breed has webbed feet which makes it incredible in swimming. It is playful, affectionate and clownishwith family members. It is good with adult children that can match its level of energy but too rough and bouncy for small kids.
The dog has a deep and musical bark which may be soothing to your ears but not to neighbors. The dog is a greedy eater, so food can work as motivation in training sessions
Norwegian Lundehund
Norwegian Lundehund is a spitz typedog that has six toes on each foot. The gait of the dog is elegant and the dog is outstandingly agile. Its height is 33–38 cm and weight is 6–9 kg. The lifespan of the dog is 12 – 14 years. The average price of Norwegian Lundehund is $ 2000.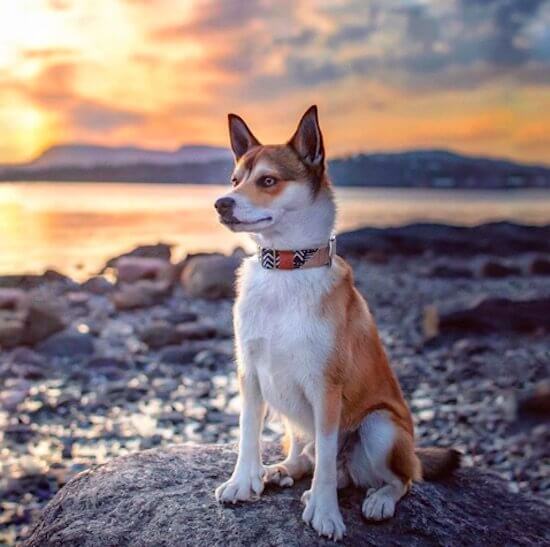 It has knack for climbing and digging. No other breed in the world is like this dog. It can also turn its head back which is another superpower which the dog is blessed with. Before you get tempted to own this breed, know about its personality. This dog is headstrong and is definitely not an easy breed to housetrain.
It is mischievousand sometimes lands itself in danger in search of fun and thrill in life. The dog requires owner who can be one step ahead of him. It is double coated which is not hypoallergenic.
Chinook
Chinook breed is the official state dog of New Hampshire.This dog is jack of all trade. The dog can accompany you in hiking, pull sleds or be a companion dog to active owners. This dog is cross between native farm dogs with husky. It is big in size, massively boned and have thick double coat.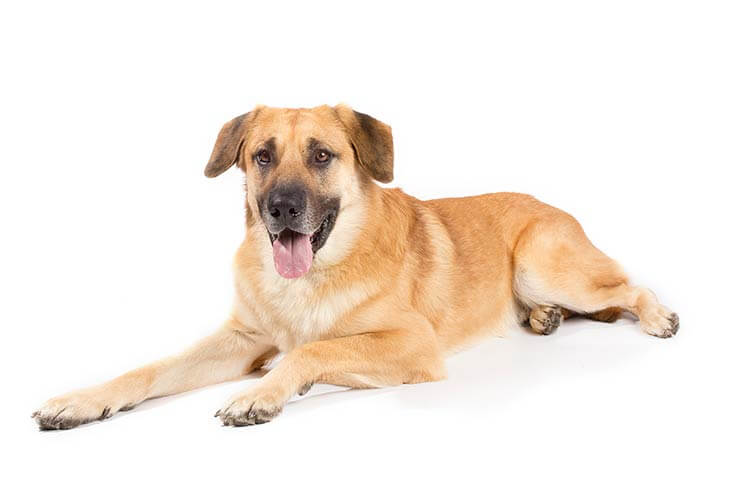 The dog is not hypoallergenic and requires daily brushing. It is 58–69 cm in height and weight is around 25–41 kg. The lifespan of the dog is 13 – 15 years. It costs between $1700 – $2200.
No doubt the dog looks handsome but it sheds heavily all-round the year. The dog is gentle giant. It is calm, friendly and polite with everyone. It is even tolerable towards rough play of children. If you're able to fulfill its exercise needs and have lots of free space for the dog, this breed is ideal for you.
Catahoula Leopard Dog
Catahoula Leopard dog breed has a striking multi-colored coat and pattern which makes it look distinctive from other breeds. It is also believed to be the first dog that was bred in America. Another special feature of the dog is that two different colors within the same eye.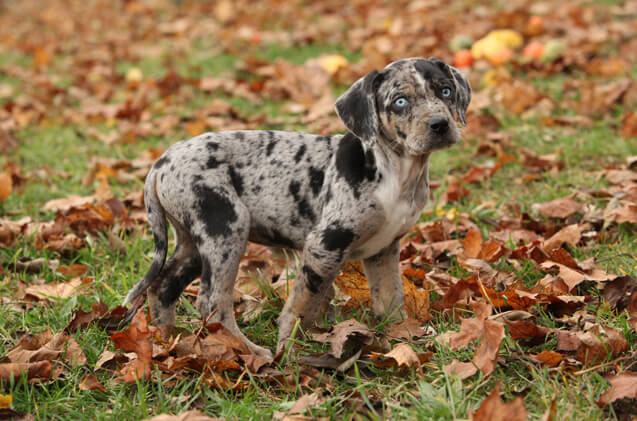 The height of the dog ranges from 56–58 cm and weighs around 16–48 kg. The lifespan of the dog is 10 – 14 years. The average price is between $400 – $700.
The primary work of the dog was to drive cattle to the butcher place. The dog takes responsibility of work seriously.It is good natured with family members but is leery with strangers. Being a hard worker dog, it needs at least an hour of vigorous exercise.
Peruvian Inca Orchid
Peruvian Inca Orchid is among the top rarest breeds of the world. The special attribute about this breed is that it appears to be hairless and skin color ranges from varieties of colors. The size of the dog is 40 – 50 cm. The lifespan is 11 – 12 years. It will cost between $600 – $800.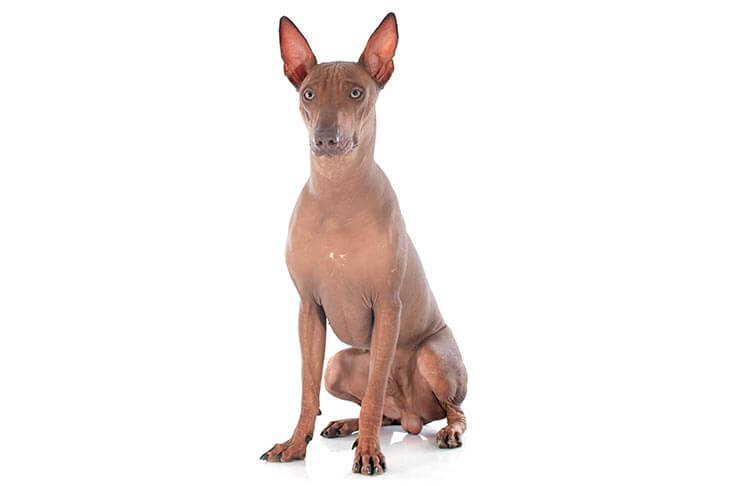 The dog is hypoallergenic and it's obvious that it doesn't shed. You can sport few strands of hair on its forehead and tip of the tail. The dog has healing effect as it transmits heat from its body which is beneficial for arthritis patient. It is good-natured dogthat longs for human companionship.
The naked skin of the dog requires protection from sun and chilly wind. The dog is mildly energetic and loves to play with kids. Another version of the dog that comes as a result of crossbreeding but not a natural mutation.
Thai Ridgeback
As the name suggests, Thai Ridgeback dog belong to Thailand and is one of the two breeds that has ridges of hair running in opposite direction to the rest of the hair. It stands at a height of 51–56 cm and weighs around 23–34 kg. The lifespan of the dog is 12 – 13 years. It cost anywhere between $1000 – $3000.
This breed is protective, tough and kind to its family members. Originally bred to hunt cobra, the desire to pursue hunting is still strong in this breed. It is important to provide physical as well as mental stimulation to the dog so that it can thrive happily inside home. The dog has short and glossy coatwhich is naturally groomed. The Thai Ridgeback is a strong and hardy dogwith no major health issues.
Azawakh
Azawakh is a sighthound from West Africa. This breed is livestock guarding dog as well as hunting dog. The dog has got its name from Azawakh Valleysituated in the Sahara Desert. The dog is slender and lean with regal personality. It has short and smooth coatand the dog is not hypoallergenic. The height of the dog is 61 – 74 cm. Its lifespan is 10 – 12 years. The average price of Azawakh puppy is between $2000 – $2500.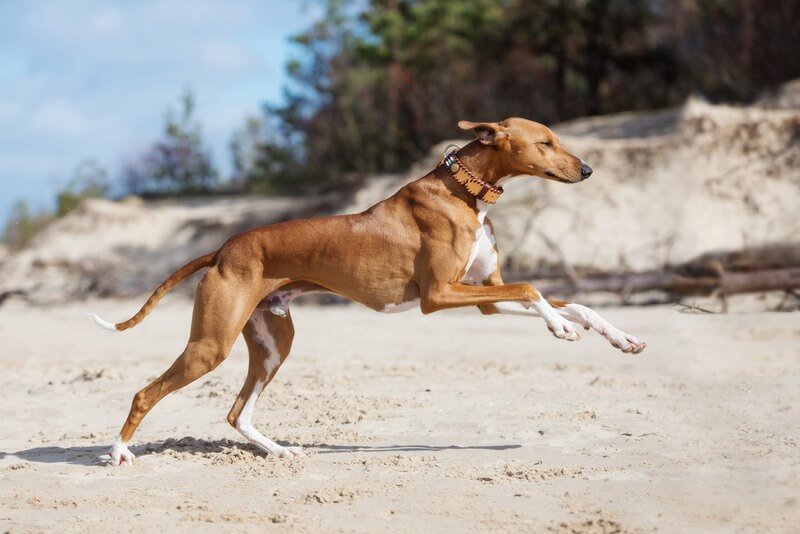 It is affectionate and protective of its family. The dog is incredibly loyal and is distrustful of strangers and also touch sensitive and he doesn't like to be touched by strangers. It has an independent mind but that doesn't prove as hurdle in training because they are more than willing to learn new skills. Being a sighthound, they crave to run in an open and secured area.
Lagotto Romagnolo
Lagotto Romagnolo is a gun dog and water retrieverthat hails from Italy. Later the dog was also used to find truffles. The height of the dog ranges from 16–19 inches and weight is around 24–35 pounds. The lifespan of the dog is 15 years. Lagotto Romagnolo is Italy's adorable truffle dog with thick curly coat and lavish facial furnishings.The average cost is $2700.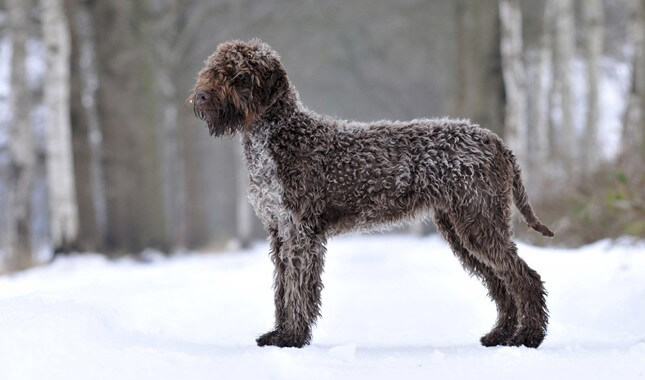 It sheds negligibly and is hypoallergenic. The dog is agile and needs vigorous exercise on daily basis. It is naturally obedient breed and has desire to impress owner which makes it easy to train. It is affectionate, undemanding and keen in temperament. Beware of the digging habit of the dog else it can destroy your flowerbed.
Do not fooled by its teddy bear looks which are rugged workers of true endurance and strength. The dog likes spending time with children and is polite with other dogs too. It is affectionate with family members and reserved with strangers.
Mudi
Mudi is a medium-size sheepdogthat is equipped to do every canine task. It makes reliable guard dog, herding dog, watch dog and hunting dog. It is also talented competitor in dog's sports, and male is 41–47 cm tall and Female is 38 – 44 cm tall and weigh about 8.2 – 13 kg. It cost around $1000 from a decent breeder.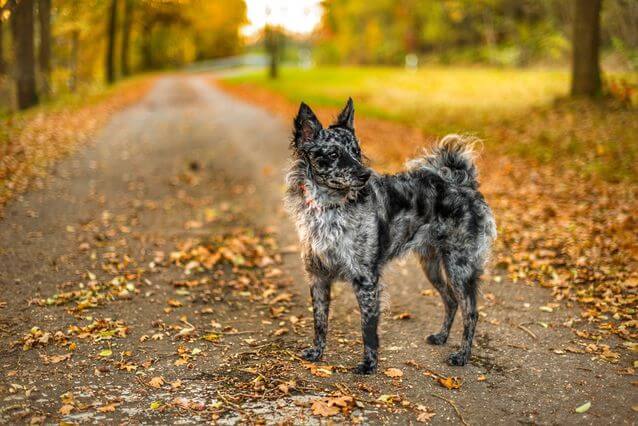 Mudi has weather and dirt resistant coat that requires weekly grooming. It is also a great swimmer and loves to spend time in swimming pool in summers. The temperament of this dog is clearly vivid through his name "Mudi" which means lively and busy temperament. It has a soft temperament and respectful of every member of the family. Mudi is smart and learns quickly.
If you enjoy training dogs, Mudi will stand at your expectations. It also makes outstanding therapy dog to people suffering from depression and loneliness. Expect your Mudi to follow you everywhere. It is truly a mesmerizing dog to include in your family.
Stabyhoun
Stabyhoun is a hunting breed with heart of gold. The dog is fierce hunterand a sweet companion. The average height of this breed is 19-21 inches and it weighs around 45 pounds. The dog has a long and sleek coat which requires daily brushing to avoid tangles. This breed is not hypoallergenic and sheds averagely. The lifespan of the dog is 13 – 14 years. The cost of Stabyhoun is around $1500 – $2300.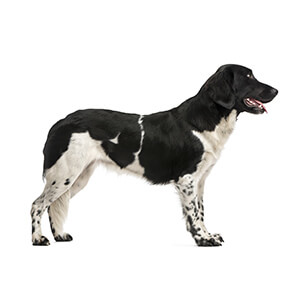 It gets along with everyone and doesn't think twice before befriending strangers. Temperament is Responsive, Intelligent and loving breed. Ocassionally willful but generally it is obedient, patient and gentle dog. Along with hunting, this breed enjoys dog sports. It needs vigorous exercise on daily basis to stay mentally happy and contented. The dog is also an excellent retriever especially from water. If you have a swimming pool, the dog will be in heaven.
Carolina Dog
Carolina dog is descendant of "pariah dogs"and looks like a wild dingo. It is a muscular dog which has an average height of 17 – 24 inches. The dog weighs around 30 – 44 pounds and has short coat. The lifespan of this breed is 12 and 15 years. The average price of Carolina dog is $300 – $500.
The dog is not so mixed up with humans but when it considers humans as part of its pack, it makes wonderful family pet. The dog is a ferocious hunter and is always brimming with energy. It needs experienced andconfident ownerthat can establish his supremacy in dog's mind. Once it has been trained and socialized, the dog becomes good mannered and like a gentleman.
New Guinea Singing Dog
New Guinea Siging Dog is one of the rarest breed of the world. Many argue that it is a wild dogand not fit for domestic while vehemently oppose it. The height of the dog is 31 – 46 cm and it weighs around 9 – 14 kg. The lifespan of the dog is 16-19 years. The average price is $750 – $2000.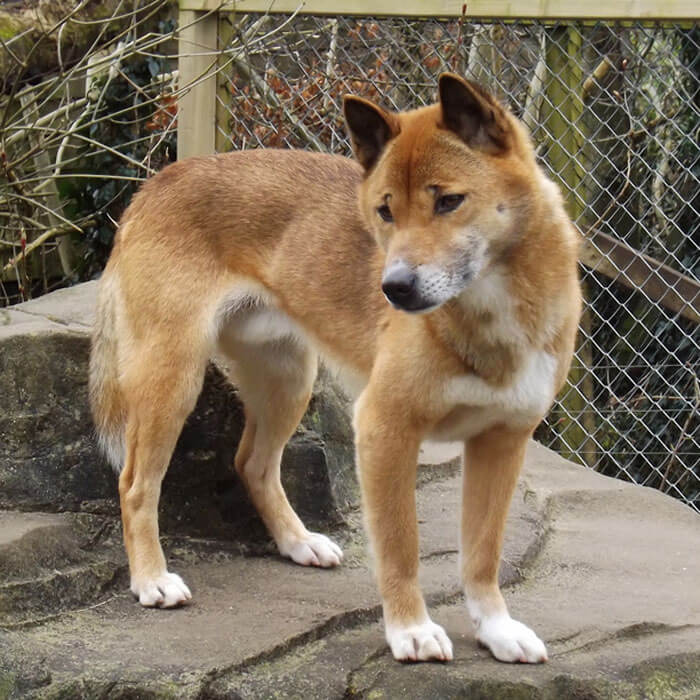 The dog leads a secretive life and shy to interact with humans. Till 2012 only twice it has been captured in camera. The dog has amelodious and distinctive howland this is the reason it has been named as Singing dog. This dog is always alert and ready for action. It is dangerous to bring the dog inside house because the wild and fierce nature of the dog is still intact.
However, some dare to take risk and train the dog to make it balanced temperament dog. Studies have proved that NGSD uses hearing ability instead of sight or scent to hunt its prey. This breed looks similar to dingo and could be related to it.
Catalburun
Catalburun is one of the three breeds that has split nose. This breed hails from Turkish and is totally unheard to rest of the world. The coat of the dog is short and closely hugged to its body. The height of the breed is 17-24 inches and weight is around 30-55 lbs. The lifespan of the dog is 12-14 years. It costs around $1000.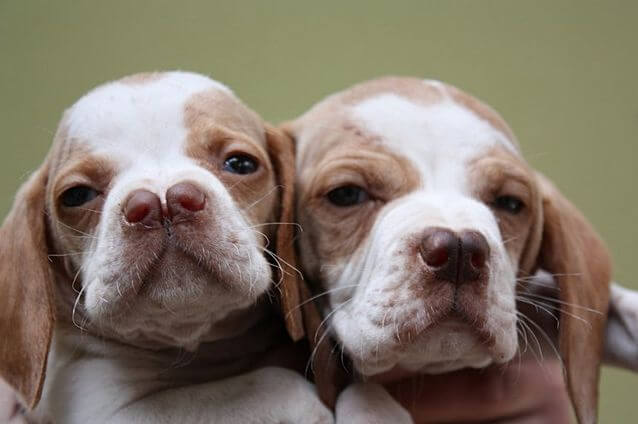 The dog has extraordinary sense of smelland is a hunter as well as retriever. The dog is smart and responds well to training. It is agile and needs great deal of exercise to stay happy. The breed is also known for its serious look on its face. It is leery of strangers but highly devoted to its family members. It adores kids and loves to spend time with them.
Telomian
Telomian is native to Malaysia, though rare, it is the only Malaysian dog breed known to outside world. It is 18-28 Pounds in weight and 15-19 inches tall. The lifespan of Telomian dog is 15 years.
This breed was used by nomadic people of Malaysia to protect their habitat from snakes and rats.As their houses were situated on elevated surface, so the dog has natural ability to climb ladders. Just like humans, they also use their paws to hold objects or open doors. It is extremely intelligent and agile dog. This breed is also obedient and well mannered. The average cost of Telomian is between $1500 – $3000.